introducing Rover Walk Pro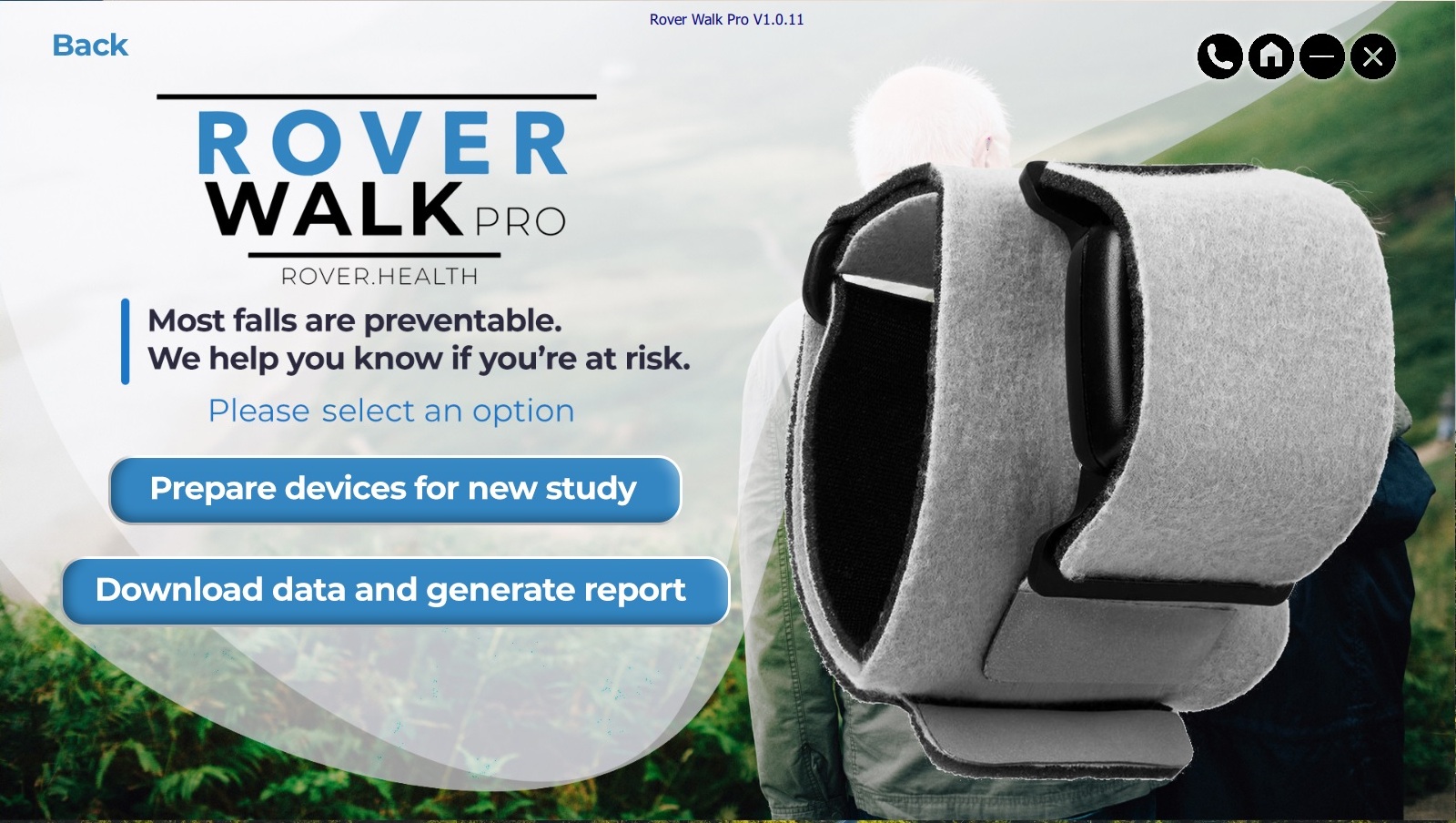 Rover Walk Pro is a comprehensive gait analysis and fall risk assessment software designed for use in Senior Living facilities, Clinical Trials, and human motion research.
It connects to the Rover wearables via wireless links and reads the data collected by the Rovers, processes them and generates easy to read, detailed Gait and Fall Risk analysis reports.
The anonymized data collected and the resulting reports are all saved in your own private data base in the Rover Health cloud for review and analysis.
Rover Walk Pro Screen Shots